Dear Wei powder, in the previous [Products], Xiaowei took a comprehensive understanding of the Vogel Super 1880 - 3 L Ergoplus 3 intelligent control concept. This issue of Xiaowei will continue to explain in detail the other highlight of the VÖGELE EcoPlus energy saving and emission reduction package.
"Less fuel consumption, less emissions, lower costs" is the driving philosophy of VÖGELE's latest generation of pavers. To achieve this goal, the Super 1880 - 3 L incorporates the innovative EcoPlus Energy Saving and Emission Kit, which reduces noise and fuel consumption and reduces fuel costs. Both the external environment and the entire paving team can benefit together.
The super-powered 1880 - 3 L road paver is equipped with a powerful Dongfeng Cummins 6-cylinder diesel engine rated at 158 ​​kW. The large cooling system and innovative air flow technology enable the ideal cooling of the engine and hydraulic oil.
The Super 1880 - 3 L track-driven sprocket is equipped with a powerful, independent drive system that allows the engine's power to be efficiently converted to paving speed without additional power loss. In addition, the 3.06 m long track makes the Super 1880 - 3 L paver more ideal for traction and more stable walking speed.
How the VÖGELE EcoPlus low-emission package works:
The innovative VÖGELE EcoPlus energy-saving and emission reduction package for the Super 1880 - 3 L works by not activating the system that does not need to be operated at work and therefore does not generate excess fuel consumption. VÖGELE EcoPlus reduces noise levels and reduces fuel consumption by 24%, which results in a significant cost-effectiveness.
*Note: Actual fuel consumption depends on many factors, such as machine configuration, construction type and construction data.
Advantages of the VÖGELE EcoPlus low-emission package:
1. The hydraulic pump drive can be automatically disconnected:
When the paver is on standby for more than one minute, the transfer case automatically disconnects all hydraulic pumps for "drive", "scraper and auger" and "compact". This feature significantly reduces fuel consumption, while the low load also makes the paver easier to start at low temperatures.
2. Power optimized tamper drive:
The variable pump powers the power-optimized tamper drive and provides precise oil delivery based on the tamper speed.
3. Controllable hydraulic oil cooling circulation system:
A controlled hydraulic oil cooling cycle allows the hydraulic fluid to quickly reach its desired operating temperature. This makes the paver's handling faster and more fuel efficient.
4. Variable speed fan that can be automatically adapted:
Variable speed fan speed automatically adapts to engine load and ambient temperature, and automatically adjusts the temperature of hydraulic oil and cooling water to improve energy efficiency.
VÖGELE EcoPlus Energy Saving and Emission Reduction Kit for VÖGELE Super 1880 - 3 L is introduced here, the next issue [Products] Xiaowei will continue to bring you to know the star products VÖGELE Super 1880 - 3 L, and for everyone Introduce the advantages of VÖGELE's agile height hydraulic adjustment and extra long hopper. Don't miss it. (This article is from Wirtgen)
Higher quality and Lower Price Carbon Steel/Stainless Steel Pipe Fittings Produced by Jimeng Group.We produce all kinds of Carbon Steel/Stainless Steel Cap,Socket,Cross,and Threaded High Presure Stainless/Carbon Steel Fittings.
Size:DN 10-DN 2000
Standard:ANSI,ASME,JIS,KS,GOST,DIN,UNI,EN,GB
Export Country:US.UK.SERBIA,RUSSIA,ITALY,IRAN,KOREA,JAPAN,SPAIN,CHILE,BRAZIL
SCH NO:5,10,20,30.40,60,80,120,140,160,STD,XS
Welding Method:Seam,Seamless,Half Seamless.
Radius Type:1.5D(Long),1.0D(Short)
Surface Finish:Nature Surface,Sand Blasting,Painting.
Material:SS 304/304L/316/316L/201/430,CS Q235/A234/Q195/A105/20#/16MN
Certificate:ISO-9001,KS,CE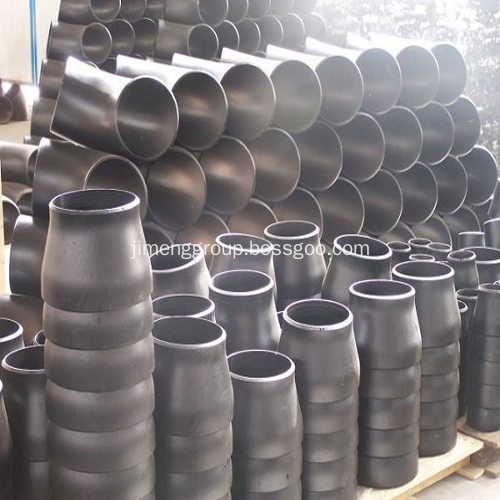 Steel Pipe Fittings
Stainless Steel Cap, Carbon Steel Cap, Carbon Steel Socket, Threaded High Pressure Steel Fittings
Hebei Jimeng Highstrength Flange-tubes Group Co.,Ltd. , https://www.jimengflange.com