On November 5th, the 30KN man-made cable winch developed and manufactured by Jiangsu Jinshun Anchor Machine Co., Ltd. passed the acceptance of the design unit, the ship owner and the shipyard, and sent to Jianglong Boat Technology Co., Ltd.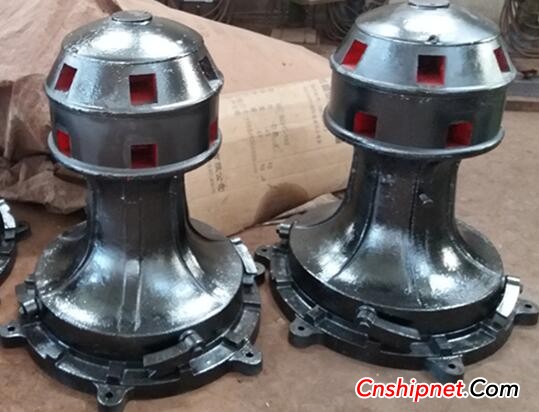 This product is used in law enforcement barges and docks or offshore platforms, with human-powered anchoring or tethering. In the rivers and lakes without power supply, the manpower is towed by the manpower, and the anchor is anchored and anchored at the time of starting. Less investment and reduced crew strength. The delivered winch head diameter is Φ450mm, rated tensile force: 30KN, applicable wire rope diameter: Ф12-15mm, reel diameter: 330mm.
The product is novel in design, excellent in performance, easy to operate and efficient, and only 2 to 4 people can perform anchoring or tethering operations in extreme environments.
Continuous Waste Tyre Pyrolysis Plant
Pyrolysis Plant is used for recycling waste tire, waste plastic, waste rubber to fuel oil. According to the actual situation in every country and district, we developed different models of Batch Pyrolysis Plants for waste tires, rubber and plastic with daily capacity 25-40 tons.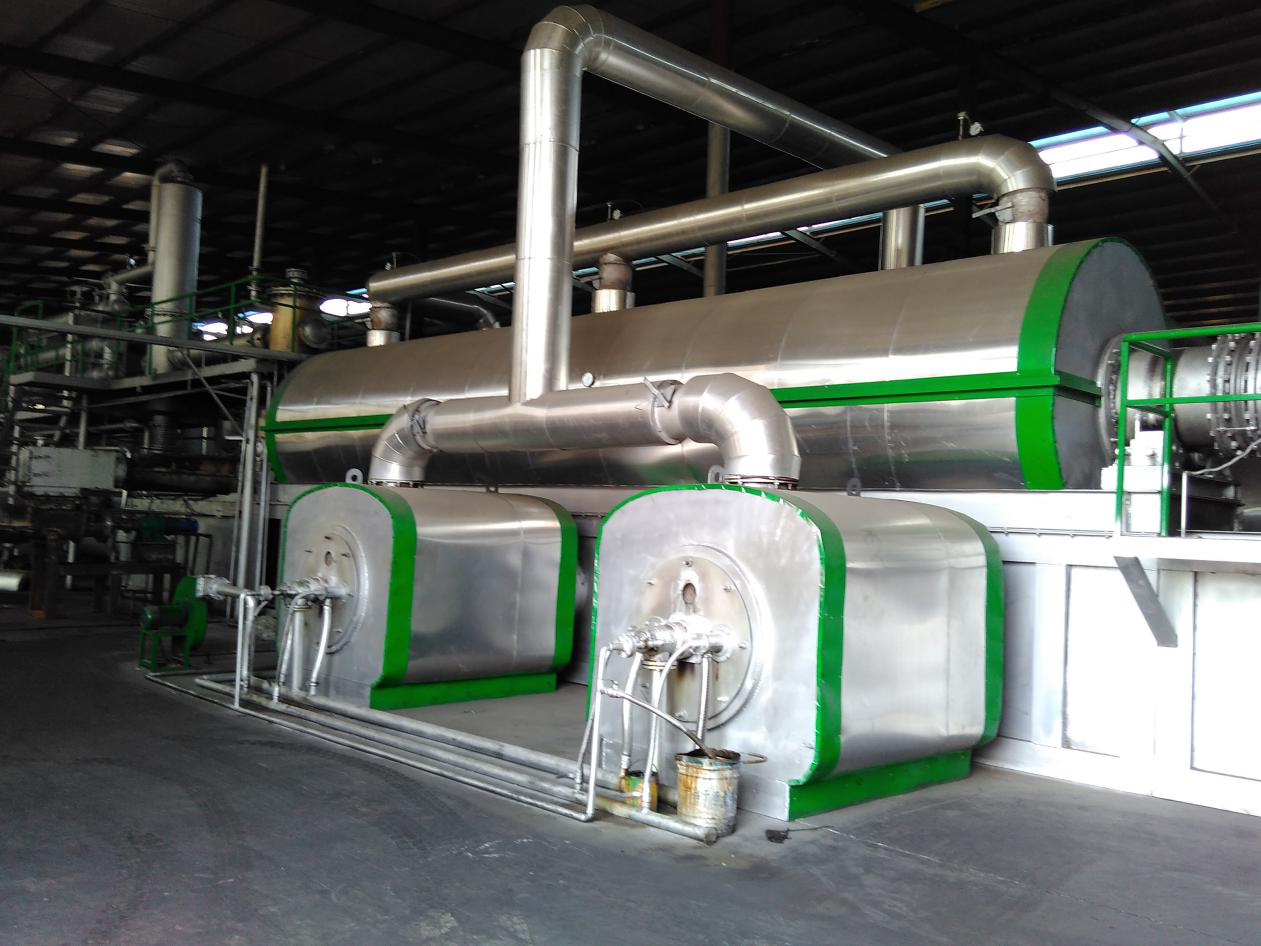 Flowchat of Continuous Waste Tyre Pyrolysis Plant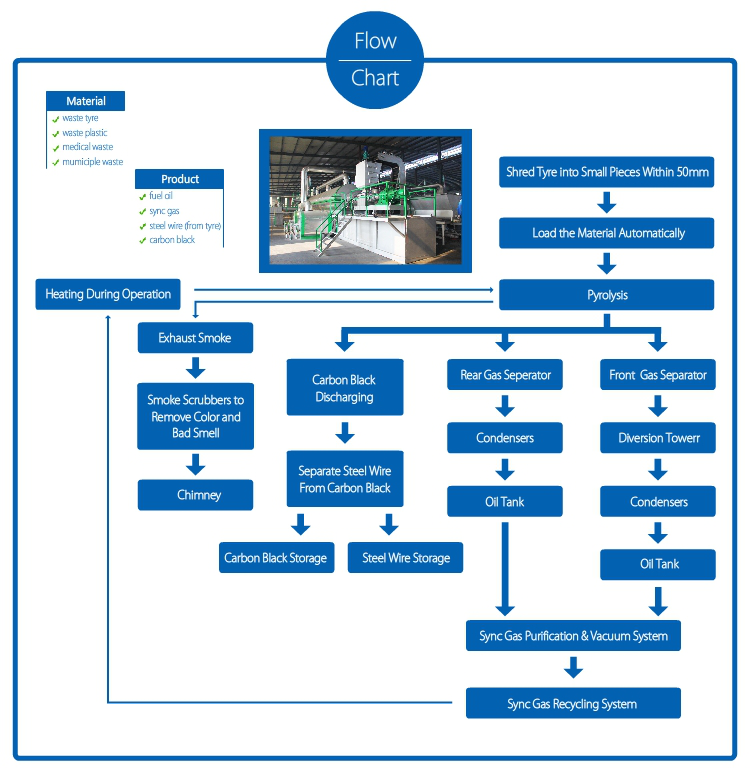 Advantages of Continuous Waste Tyre Pyrolysis Plant
1. Large daily capacity of 25 MT raw materials, and can work 24 hours without any stop for 15-20 days;
2. Auto-loading, auto-discharging and oil coming out at the same time;
3. Only need fuel for the beginning 2-3 hours, then the sync gas generates itself is enough to support heating, saving fuel cost;
4. Low requirement on the raw materials, no need tiny granule, 5cm pieces acceptable for smooth running;
5. High efficiency condensers, more oil output, good quality oil, easy to clean.
6. Sync gas recycling system, fully burned after recycling and utilization, preventing pollution and saving fuel cost.
7. National patent smoke scrubber, can efficient remove the acid gas and dust of the smoke, environmental friendly to meet related national standards.
8. Easy to operate, need less manpower.
Technical Parameter of Continuous Waste Tyre Pyrolysis Plant
| | | |
| --- | --- | --- |
| NO. | ITEM | Technical Parameter |
| 1 | Suitable Raw Materials | Small pieces of Waste tyre,rubber, waste plastic≤5cm |
| 2 | Operating Mode | Fully Continuous Operation |
| 3 | Structure | Horizontal Type Revolve |
| 4 | Loading and discharging | Fully Automatic Feeding and Discharging under High Temperature at Same Time |
| 5 | Capacity(24h) | 8-20Mt |
| 6 | Work Pressure | Slightly Negative Pressure |
| 7 | Oil Yield of tyres | 40%-45% |
| 8 | Reactor Rotational Speed | 1R/M |
| 9 | Installation Power | 110kw |
| 10 | Cooling Method | Cycle water |
| 11 | Type of Drive | Sprocket Wheel |
| 12 | Heating Method | Hot Air |
| 13 | Noise dB(A) | ≤85 |
| 14 | Main Reactor Weight (MT) | About 20Mt |
| 15 | Total Weight(MT) | About 45Mt |
| 16 | Installation Space Required | 60m*20m |
| 17 | Manpower | 2/shift |
| 18 | Shipment | 5*40HC |
| 19 | Delivery time | ≤70Days |
Continuous Waste Tyre Pyrolysis Plant
Continuous Pyrolysis ,Continuous Pyrolysis Plant,Continuous Waste Tyre Recycling,Waste Tyre To Oil
Shangqiu Jinpeng Industrial Co., Ltd. , https://www.recyclings.nl