To completely solve the problem of vehicle maintenance, it is extremely necessary to reform the production and supply of some types of auto parts. Organize joint production and joint operation, make auto parts production support component supply market, and promote the development of manufacturing and maintenance. In today's horizontal alliances, companies participating in a company (group) must consider the interests of their own company and the company (group), but must also consider the interests of their clients, strive to produce excellent accessories, implement real business alliances, and production. A single variety of manufacturers and related component manufacturers co-produce, jointly manage, jointly develop, and jointly sell, jointly improve, and jointly benefit. For example, piston manufacturers should join with piston rings, piston pins and cylinder liner manufacturers to jointly launch piston-cylinder assemblies to the market. In this way, it is not only convenient for the majority of service targets to promote the development of automobile maintenance and production, but also can improve the production and sales of products, and jointly improve economic efficiency. You can also supervise and discuss each other based on user feedback information and advanced technologies at home and abroad, and comprehensively improve product quality and output.
Organize the production of standard parts, simplify maintenance and production processes, and improve the efficiency of maintenance production and transportation production. In a sense, the collision grinding operation in the production process of automobile maintenance is actually the continuation and supplement of production in the manufacturing department. These semi-finished products provided to maintenance organizations are simple and easy for the manufacturing department with a higher degree of specialization to use them as the required products. However, for the maintenance organization, things are not that simple. Therefore, these semi-finished products are moved to the manufacturing department to complete the production of standard parts on the market, which can greatly simplify the maintenance production process, shorten maintenance time, and effectively improve the automotive transport productivity. The manufacturing department can take any measures to improve product quality, ensure product quality, and provide the best conditions for improving repair quality. The traditional backward technology was reformed to simplify the repairing and grading of fittings and adapt to the development of the automobile maintenance industry.
Plastic Parts has a small density, light weight, can be insulated. Machining Plastic is the use of CNC Machining out, including drilling,cutting, turning, Injection Plastic Parts,machining Plastic commonly used products are: PA,PC,PE,POM, PMMA,ABS,etc.we have a professional quality inspection department to test the products, to ensure that and each size in line with the requirements of the drawings, but also a special machine for the production of material to withstand voltage insulation test. Applied in a variety of industries, including: drone, ship, communications, medical equipment, industrial automation equipment.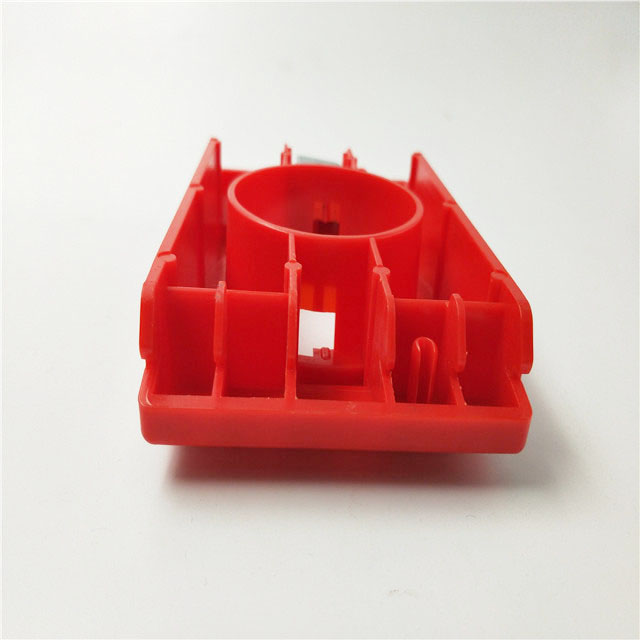 Plastic Parts
Plastic Parts,Abs Injection Molded Plastic Parts,Cnc Machining Plastic Small Gear,Precision Brass Flange
YaoPeng Metal Products Co., Ltd. , http://www.ypmfg.com