Road sweepers can be classified into dry sweepers and wet sweepers depending on their operating mode. Dry road sweeper, as the name implies, does not use water during the operation, only for garbage removal and dust suction. The wet road sweeper vehicle is to be sprayed with water or flushed with water directly at the same time as cleaning. The vehicle is equipped with a water storage device and a high-pressure flushing device. So, what is the operating principle of the dry sweeper ?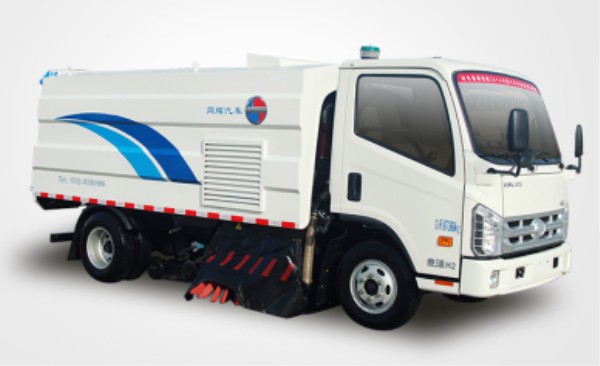 The dry sweeper is composed of a sweeper system, a dust collection system, a garbage collection system, a dust collection and dust recovery system on the functional structure; on the power system, it is mainly composed of a fuel or electric drive system, and the dry type on the market Road sweepers are more common with fuel systems. The operation process is mainly based on the principle of vacuum suction, pure suction sweeping operation, inhalation of road waste, dust into the collection device, and the use of an efficient filtration system to ensure that dust and sediment can only enter and achieve effective separation of particles and dust To avoid secondary dust.
The dry sweeper has no water storage and water spraying device, no hydraulic motor rotating device, and is lighter and more flexible. Only by following the steps on the control system of the cab, you can easily master operating skills. In addition, its maintenance is relatively simple, does not require frequent replacement of the brush head, no sprinkler or high-pressure spray parts, can save maintenance costs, one-time investment, benefit for a long time.
Dry road sweepers are ideally suited for the clean use of roads such as city streets, roads, and highways, as well as special sites such as factories and terminals that are prone to dust pollution, and high-density, high-density industrial and mining companies such as cement plants. Steel mills, coal mining and processing plants, etc. In addition, because of the water-free operation, it is not limited by the environment. The South, the North and the lack of water can indeed be applied.
The above is related to the introduction of the principle and performance advantages of the dry sweeper. The equipment improves the dust removal efficiency, purifies the urban environment and air quality, greatly reduces the cost of dust removal, and also reduces the labor of the sanitation workers. Intensity, both symptomatic and permanent.
OTIS Elevator GUIDE SHOE, Thyssen Elevator Guide Shoe, KONE Elevator GUIDE SHOE, GiantKONE Elevator GUIDE SHOE, ThyssenKrupp Elevator GUIDE SHOE, Schindler Elevator GUIDE SHOE, XJ Schindler Elevator GUIDE SHOE, Xizi OTIS Elevator GUIDE SHOE, Mitsubishi Elevator GUIDE SHOE, Shanghai Mitsubishi Elevator GUIDE SHOE, Fujitec Elevator GUIDE SHOE, Hitachi Elevator GUIDE SHOE, Toshiba Elevator GUIDE SHOE, Hyundai Elevator GUIDE SHOE, LG Elevator GUIDE SHOE, Sigma Elevator GUIDE SHOE, Express Elevator GUIDE SHOE, GUANGRI Elevator GUIDE SHOE, FUJI Elevator GUIDE SHOE, BLT Elevator GUIDE SHOE, CANNY Elevator GUIDE SHOE, SJEC Elevator GUIDE SHOE, KOYO Elevator GUIDE SHOE, IFE Elevator GUIDE SHOE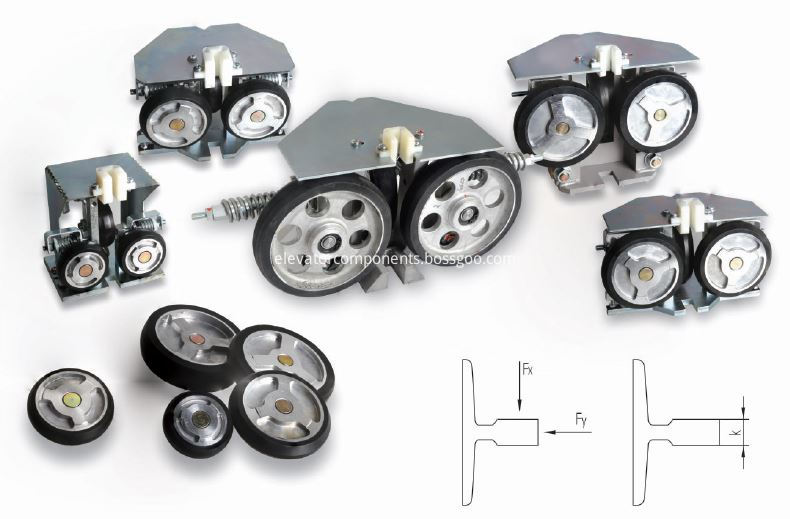 Elevator Guide Shoe
Elevator Guide Shoe, Lift Guide Shoe, Elevator Roller Guide, Elevator Roller Guide Shoe
CEP Elevator Products ( China ) Co., Ltd. , https://www.china-elevators.com