IoT technology will make a lot of dream come true, smart city is one of the most likely to be the first to enter reality. Imagine, in the near future, an abundance of transportation in your city that is comfortable and environmentally friendly; the city has more parks and open spaces with excellent air quality. In your city, life is pleasant, healthy and sustainable. Your city is a smart city.
Recently, the "2016 International Open Objects Technology and Standards Summit and W3C World Wide Web of Things Task Force Meeting" held in Beijing, Ministry of Science and Industry and Ministry of Industry and said they will actively promote the development of the Internet of things, while the Internet of Things and Smart City is expected to focus on this year Start the implementation.
Lu Xi, deputy director of the Department of Science and Technology of the Ministry of Industry and Information Technology, said the Ministry of Industry and Information Technology will take the government as the guide and the enterprise as the main body to concentrate on building an ecological system that integrates innovation with new formats such as cloud computing and big data to support various Internet of Things Industrial Technology Alliances The effective integration of upstream and downstream industry chain collaborative innovation.
Information technology is maturing
Smart cities, like smart homes, are based on the Internet of Things. In a smart home, everything is connected to the Internet of Things, which enhances environmental efficiency by collecting, storing, and sharing user information. In smart cities, the IoT expands beyond the home and the entire city is fully equipped with automation, bringing together a host of municipal data that smart cities use to capitalize on these big data to improve their city's efficiency .
Therefore, when the emerging information technology of Internet of Things is becoming increasingly mature, technical problems in the construction of smart cities are effectively solved. Based on the booming business and application of IoT, it has gradually become the mainstream application of smart city, and IoT can optimize and upgrade industries, make the urban environment complete and intelligent, efficient and flexible city services, precise and efficient urban governance, make the city more intelligent and make people live more Better, is to enhance the competitiveness of the city's key factors.
After 30 years of high-speed urbanization in our country, the urbanization rate has also risen from 21% in 1983 to 56.1% in 2015. However, at the same time of rapid urbanization, there are also many negative impacts on urbanization in our country. For example, traffic congestion in urban areas, lagging medical and health protection, large population movements and difficulties in urban management have all become obstacles to urban development. The construction of a smart city can be one of the ways to effectively solve the "urban disease," which is why the country vigorously promotes smart cities.
For example, the establishment of an intelligent transportation system can greatly alleviate the traffic jams; the promotion of a safe city system can reduce the crime rate to a certain extent and provide important clues for the detection afterwards; the smart medical treatment can improve the efficiency of hospital diagnosis and relieve the contradiction between doctors and patients; Food safety can ensure food safety from the perspective of traceability, and prevent the spread of such acts as adulteration and fraud.
Smart city is not smart
In 2010, the concept of smart city entered China. According to the Statistical Report on Development Trend and Investment Decision Support Report of China's Smart City Construction Industry from 2016 to 2021 published by Prospect Industry Research Institute, at present, there are more than 500 cities in China carrying out smart city pilot projects . But as a new industry, the industry believes that because of traffic congestion, air pollution, urban waterlogging and other issues are still serious, smart city is not smart, the reason is that:
The core technology IoT lacks national standards, especially in the key areas of UHF standards are still controlled by foreign organizations. If you copy the UHF field standards controlled by foreign organizations, the future will have to pay a large number of patent fees, greatly increasing the cost of our business.
Enterprise technology research and development is still relatively weak. Enterprises entering the field of Internet of Things are basically small and medium-sized enterprises with relatively weak financial strength, very limited funds for technology research and development, and technological innovation of enterprises are affected.
National information security problems are not guaranteed. The construction of a smart city covers all aspects of the city and is closely related to the national information security. At present, the construction of a smart city in China can not be achieved without the participation of foreign enterprises, and the information security is in jeopardy.
Lack of data sharing between departments and applications. For a long time, the phenomenon of "isolated islands of information" caused by "fragmentation" between departments has become serious. In particular, some vertical departments' information systems are limited to the internal use of departments.
Therefore, accelerating the construction of the Internet of things with independent intellectual property rights and attaching great importance to smart cities will have an impact on the information industry and information security of our country. This will be the focus of smart city construction in the future.
The prospect of interconnected things can be expected
Despite facing many problems, building a smart city (district and town) is one of the most important strategies that affect the transformation of our national economy, changing the mode of development and making an innovation-oriented country. It is also the most important strategy to expand the domestic demand of the national economy The driving force, which has become the consensus of all walks of life.
According to the statistics report, by 2020, the global Internet of Things market will grow to 3.04 trillion US dollars, while the global IOT devices will reach 30 billion units. IoT service revenue will also increase from 4.8 trillion US dollars in 2012 to 7.3 trillion US dollars in 2017, the expected CAGR of 13.3%.
Experts point out that the Internet of things to achieve Internet of things, involving cross-brand, cross-platform, cross-device wireless communications, still need to further address the key research and development of key technologies to enhance innovation and design capabilities, and strengthen the application of intellectual property issues. Lloyd expressed his belief that MIIT will promote a number of integrated application solutions in areas such as industrial manufacturing, modern agriculture, smart home, and health services to form a batch of large-scale and unique data openness and sharing mechanisms. "The Ministry of Industry and Information Technology will also support service providers in key areas such as the Internet, chip manufacturing and equipment manufacturing, speed up the iteration of related technical standards and products, keep mature solutions and keep declining costs, and promote the large-scale development of IoT applications."
National Development and Reform Commission, deputy director of the city and small town reform and development center, said that the smart city is countless "Internet +" overlay. "Internet + Transport" "Internet + Education" "Internet + Medical", these add up to form a huge system of smart city. Therefore, the smart city has huge market space. Data show that as the first year of the "13th Five-Year Plan", China's total investment in smart cities will exceed 500 billion yuan, while the Internet of Things is one of the key issues. During the 13th Five-Year Plan period, the market size of China's smart city construction can rapidly rise to 4 trillion yuan.
1.Our company produce high quality products for small and medium plate, plate type, shell type, automobile connecting rod and the hydraulic valve and mold class of complex parts .realized the high precision, high efficiency,automatic , flexible, low cost and many other features.
2. features of machine
1)Basic part of the machine adopts special casting, useing of Vertical Machining Center lathe bed and a sliding seat , so it has high rigidity structure. height from worktable to ground is also greatly reduced, it is more easy to operate and loading and unloading workpiece for workers
2)The guide rail and the work table are quenching and grinding, plastic pate matched with the guide rail lubrication, automatic Intermittent lubrication , feeding smoothly without crawling, keeping good accuracy.
3)Machine tool with x/ yaxes both are the ball screw drive, connection mode for motor and screw is direct connection
4)The machine has the strong cutting, high flow rate of cooling, the width of the swarf discharging slot
5)Can be equipped with guangzhou cnc system .model 980MD . Three axis are servo motor control mode.
Spindle box is full gear transmission structure, the max torque of the spindle is 350NM, spindle box can move up and down by manual.
MAIN SPECIFICATIONS
Items

Units

MAIN SPECIFICATIONS

ZK5140C

ZK5140B

ZK5150B

ZK5163C

ZK5180C

ZK51100

ZXK50

Table size

mm

1000×630

1000×545

1000×545

1000×545

1000×545

1100×1895

1000×545

Area of worktable

mm

850×500

850×400

850×400

850×400

850×400

700×800

850×400

Max. drilling dia

mm

φ40

φ40

Φ50

Φ63

Φ80

Φ100

Φ50

T-slot width×quantity

mm

18×5

18×3

18×3

18×3

18×3

22×3

18×3

Spindle taper hole

Mouse

4#

4#

5#

5#

6#

6#

4#

Spindle speeds

r/min

45-2000/12

45-2000/12

45-2000/12

40-570/9

40-570/9

61/80/110/138(4steps)

45-2000/(4steps auto)

Power of main motor

kw

3

3

3

5.5

5.5

15

3.7/5.5

Travel(X/Y/Z)

mm

700×500×240

850×400×240

850×400×240

850×400×240

850×400×240

600(Z)

850×500×600

Distance from spindle nose to worktable

mm

100-700

100-700

100-700

184-724

184-724

300-900

200-800

Distance from spindle center line to column

mm

500

335

335

375

375

480

445

Rapid travel rate X/Y/Z

m/min

15/15/4

15/15/4

15/15/4

15/15/1.3

15/15/1.3

Z:4

15/15/10

CNC control system

GSK

GSK

GSK

GSK

GSK

GSK

GSK

Position accuracy(X/Y)

mm

±0.025

±0.02

±0.02

±0.025

±0.025

±0.08(Z)

±0.02

Repeatability accuracy(X/Y)

mm

±0.02

±0.012

±0.012

±0.012

±0.012

±0.04(Z)

±0.012

Machine weight(N.W/G.W)

T

2.8/3.3

2.6/3.1

2.6/3.1

3/3.5

3/3.5

6/7

4/4.5

Overall dimensions(L×W×H)

mm

1820×1960×2250

1880×1590×2360

1880×1590×2360

1880×1590×2360

1880×1590×2360

1670×2570×3130

1880×2490×2850

Packing case(L×W×H)

mm

2100×2350×2800

2360×2490×2580

2360×2490×2580

2360×2490×2580

2360×2490×2580

2030×2750×3050

3360×2490×2880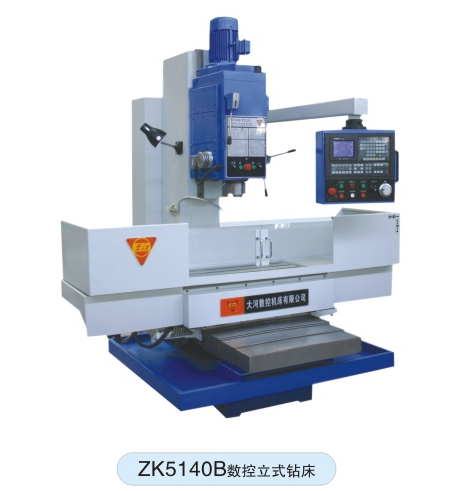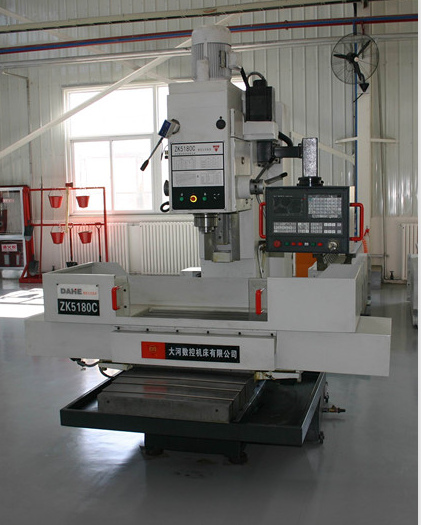 CNC Vertical Drilling Machine,CNC Precision Drilling Machine,Automatic Vertical Drilling Machine,Complex Parts Drilling Machine
NingXia DaHe Machine Tool (Group) Imp And Exp Co.,Ltd , https://www.nxdhjcmachine.com