Knowing the time is Junjie! No matter how powerful the enterprise is, it cannot counter the trend.
The grandson of Toyota's founder, current CEO of Toyota Motor Corp., Mr. Toyoda, has finally set the tone for Toyota's development of pure electric vehicles.
On December 18, 2017, the world's most competitive traditional auto giant released a press release to announce its new energy ambitions. Toyota announced:
By 2020, 10 pure electric models will be introduced;
By 2025, all models will have electric versions.
By 2030, at least half of the company's total sales of more than 10 million vehicles will be new energy vehicles, of which more than 1 million will be pure electric vehicles.
For conservative Japanese companies, this can almost be called a "bold plan." In fact, this is not easy. Toyota's 80-year-old Toyota has finally pushed forward with changes in the future after Toyoda has completely eliminated the company's internal die-hards.
Within Toyota, it is always full of controversy as to whether it is necessary to vigorously develop pure electric vehicles. For a long time, as the pride of the Greater Japan Empire, Toyota pursued a new energy vehicle technology transition from hybrid to hydrogen fuel cells.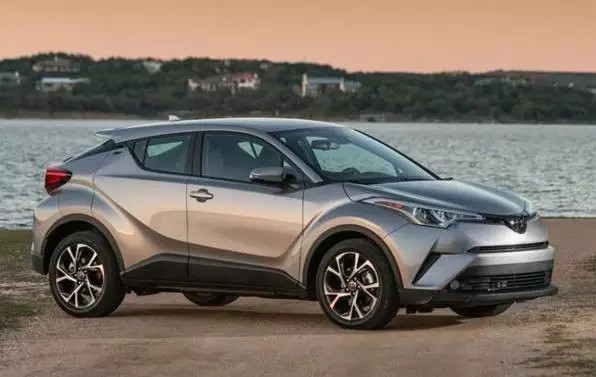 There is no doubt that the hybrid of Toyota pruis has been a huge success. Up to now, the overall sales volume has exceeded 10 million. At the same time, it has conducted more R&D investment in the field of fuel cells and has formed a relatively good patent layout. It looks like everything is fine.
The dream of the Toyota Motor Empire was awakened in 2015. At the end of the year, the Chinese market sold 330,000 new energy vehicles; while Tesla on the east coast of the Pacific Ocean, with a Model S, it was at the level of luxury executives. Market demand.
Obviously, China and the United States are not willing to develop a car industry that has a strong pillar for any country in accordance with the technical path envisaged by the Japanese. In particular, the Chinese government has developed an ambitious new energy vehicle development plan centered on pure electric vehicles and has tried to lead the next generation of automotive industry development.
China's government, industry, universities and research institutes are united in succession, and in 2016 they quickly laid the foundation for the development of a new energy automotive technology road with pure electric power as the core: including policies, industrial infrastructure, and service ecosystem. Relying on the huge Chinese auto market, other multinational car companies in other countries are encouraged to develop electric vehicles.
China's efforts in new energy vehicles have received extensive support from Europe and the United States. Various governments have introduced policies to encourage new energy vehicles and restrictions on fuel vehicles. The car companies will develop a huge electric vehicle development plan.
For Toyota, this is a bitter end.
Once the pure electric technology route is confirmed, its layout on hybrid and hydrogen fuel cells will become worthless, including its dominant hybrid technology, engine technology, hydrogen fuel cell technology, and the value will be greatly reduced. . At the same time, we must enter the pure electric field that it is not good at, and the Chinese, Americans, and Germans die.
In any kind of commercial competition, once your competitor becomes the maker of the rules of the game, you will gradually fall into a passive situation. An anxious discussion and difficult choices are placed before the Toyota decision makers: Do you want to follow the pure electric technology route?
In November 2016, it appeared that the first round of fierce quarrels had initial results: Nikkei broke the news that Toyota Motor Corporation had decided to launch an electric vehicle R&D program and launch the first model in 2020.
Of course, this was the first slap in the front door of Toyota Motor Corp.'s chairman Nakayama Takeda. As the "father of the Prius," Uchiyama Tawu has insisted that Toyota will not develop pure electric vehicles.
On November 30, 2016, Akio Toyoda continued to eliminate resistance and announced that he personally assumed the position of head of the Electric Vehicle Division. The leading group of the electric vehicle business also included two of Toyota's four vice presidents, the former CTO, and Toyota's main driver of hybrid vehicles and hydrogen fuel cells is Kato Koichi and current CTO Taoshi Shigeki.
Please note that Kato Mitsuo is also an important opponent of Toyota's internal electric car program. He subsequently lost power in the senior management adjustments on April 1, 2017 and was driven out of the senior management.
In the process of advancing the electric vehicle business plan, Akio Toyoda is the process of constantly cleaning the die-hards.
On November 28, 2017, Toyota revised the practice of personnel adjustments scheduled for April 1st of the year and announced that the 2018 promotion and adjustment plan will take effect on January 1, 2018.
In this round of personnel adjustments at the senior management level, some high-priority and seemingly well-performed managing directors lost their power. Among the 17 executive directors, they ranked in the top four. They were rich and had good performance in 2017. The managing director, all resigned and left, including:
Ranked No. 1 commercial vehicle company president Yukii Iwaji, No. 2 China Regional Minister Nobuo Daisei, No. 3 forward-looking R&D designer and CMO Fukuichi, No. 4 forward-looking R&D and Engineering company president Ise Kiyoshi, CEO of the eighth-ranked powertrain company, Mizushima Shunji. Among these people, for example, China, led by Daisuke Hiroshi, performed well in 2017.
Another team responsible for R&D of new technologies, such as UF's president and chief information officer UF Moriyama, was promoted to vice president. In the appointment and dismissal of Toyota Motorists announced on November 28, 2017, the reformists received large-scale promotion, while the die-hards were driven out of management.
In order to give momentum to Toyota Motor's massive transformation, Akio Toyoda sent an extremely severe warning in this round of adjustments: "In the next 100 years, no one can guarantee that automakers will continue to play an important role in the field of travel. A key battle has already begun, not winning or losing, it is a matter of life and death. This is a severe moment, either 'immediate action' or 'never action', and now it has not been wasted for a quarter of an hour."
After completing this round of adjustments, Akio Toyoda moves frequently.
On December 13, it announced that it had reached a strategic cooperation with Panasonic and will jointly develop a square car battery. As we all know, Panasonic is a supplier of Tesla-powered battery cells, which provide cylindrical batteries. Yesterday, once again high-profile vocalization, we must vigorously develop electric vehicles.
In stark contrast to this, Mr. Uchiyamada, the chairman of the huge car-employed empire, is still battling electric cars. The old man said in an exclusive interview with the Nikkei Shimbun on November 28th that when he spoke on the topic of electric cars, he still said calmly that it was hard to make profit for the development of pure electric vehicles. Of course, as well as categorically claiming that Toyota would not develop pure electric vehicles, Uchiyama Tanbu has already retreated to the corner.
For Toyota Akio, the only good news is that it has finally set the tone for the development of electric vehicles in Toyota.
In any place, change is always difficult, isn't it?
For Chinese auto operators, it is happy, on the one hand, the burden is relatively small; on the other hand, the people here, in contrast, are so love and embrace change and innovation.
There are mainly two different processes for cement making, wet cement production line and dry cement production line, however dry type cement manufacturing process is more popular nowadays, and there are two solutions for dry cement manufacturing process, one solution is with Vertical Shaft Kiln and the other is with Rotary Kiln , generally speaking A complete cement production line mainly includes three processes: raw material preparation, calcination process, clinker grinding and packing process, and the main cement production equipment consists of crusher, raw mill, rotary kiln, cooling machine, Cement Ball Mill, packing machine, Dust Collector, Belt Conveyor , bucket elevator, and so on. the capacity ranges from 50-3000 tpd.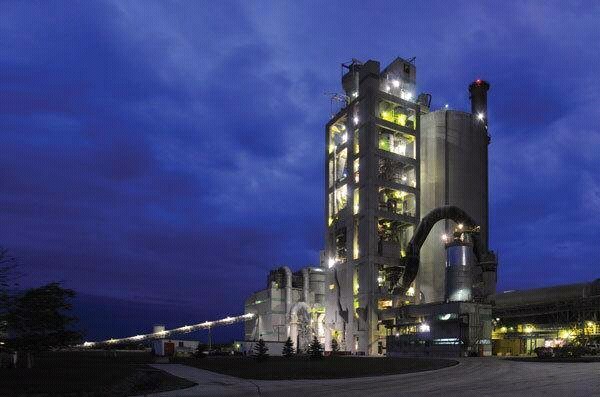 Cement Manufacturing Equipment
Cement Manufacturing Equipment,Cement Machine,Cement Brick Making Machine,Cement Plant Equipment
Henan Mingyuan Heavy Industrial Machinery Company Co., LTD. , https://www.heavyequipmentchina.com