Engine Model &Output:
Zs1110&20HP
Cargo Box Size:
2500*1550*400
Minimum Ground Clearance:
160mm
Minimum Turning Radius:
4meters
Fuel Consumption Per 100km:
3L
Warranty Time:
2 Years After Shipment at The Port of Destination
Payment:
30% in Advance; 70% Before Shipment
Transport Package:
According to to Customer′s Requirement
Origin:
Shandong, Provice, China
 
Company profile
Shifeng group was founded in May 18, 1993, covering an area of 5000 acres, with a total assets of 20 billion yuan, and employs 30000 people. The main products are three wheeled cars, low speed trucks, light truck cars, electric sightseeing cars, tractors, engines, tyres and combine harvesters.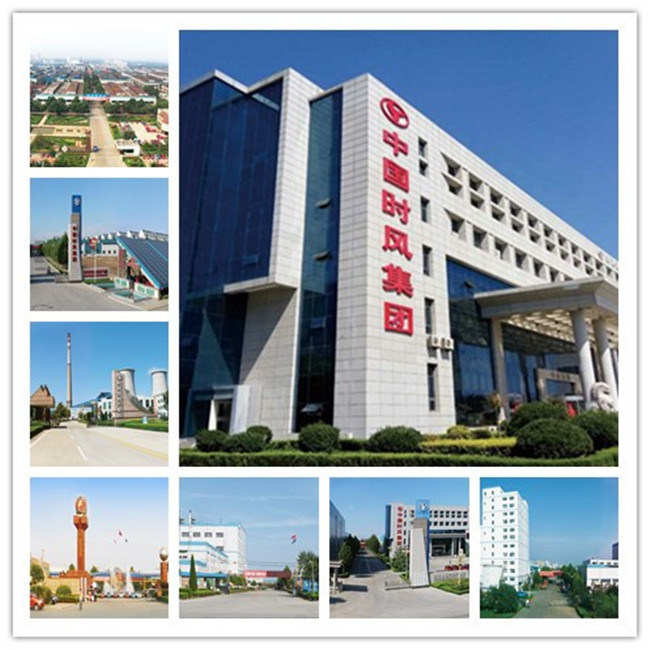 Product profile: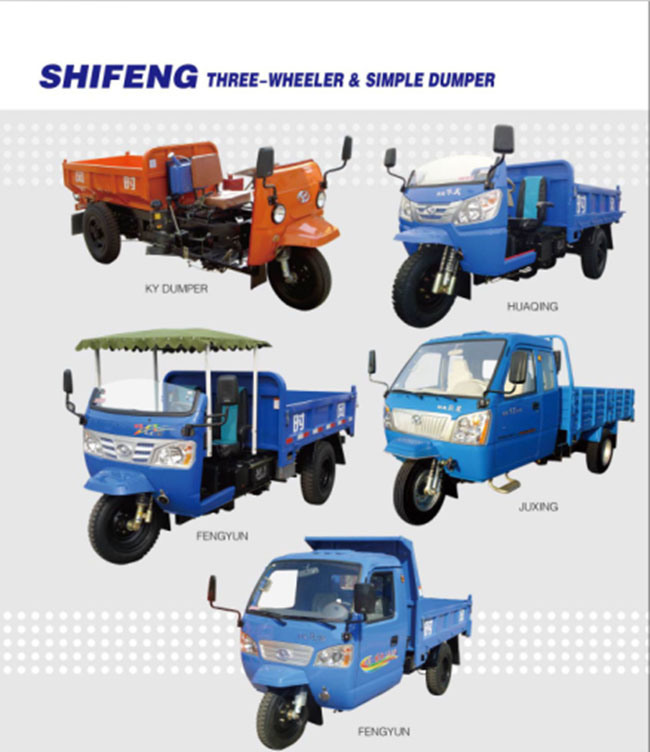 Shifeng farm vehicles, including three wheeled vehicles and low speed trucks. With increasingly sophisticated configuration, complete functions and perfect shape, single row, platoon, half, leading models alone lead the trend of the times. Equipped with warm air, electricity, start, dump and other devices. Optional circulating water evaporation, diesel engine, power capacity.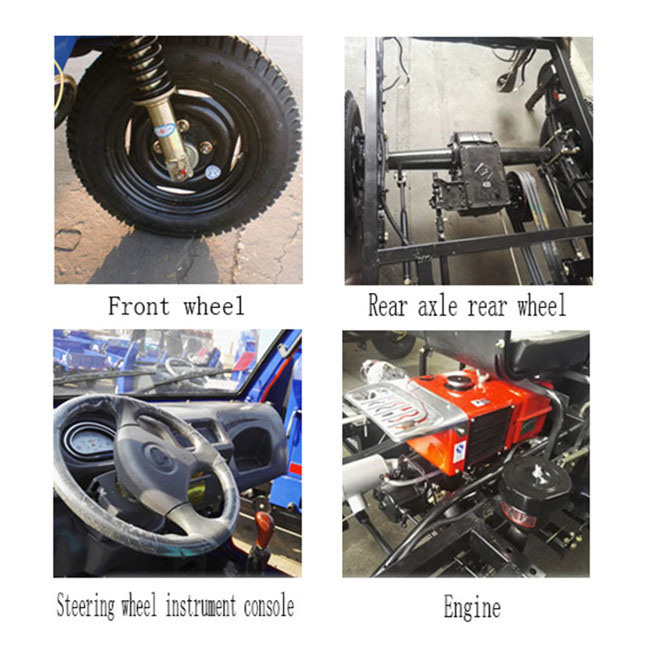 Our factory: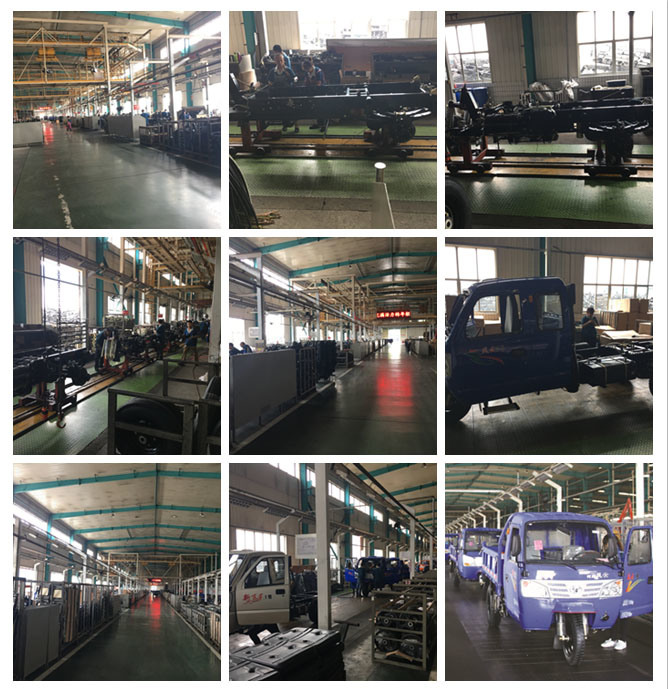 Specification of three wheelers
 
MODELÂ NO.

SEMIÂ CLOSED

SIMPLEÂ SHED

FULLÂ SEAL

CABIN

HALF

WITHÂ SUNSHADE

ONEÂ ROW

OVERALLÂ DIMENSION

4100×1550×1690

4250×1550×1690

4250×1550×1690

CARGOÂ BODYÂ DIMENSION

2350×1500×400

2500×1500×400

2500×1500×400

TOTALÂ GROSSÂ WEIGHT

1000KGS

1100KGS

1100KGS

LOADINGÂ CAPACITY

2500KGS

3000KGS

3000KGS

FUEL

DIESEL

DIESEL

DIESEL

WHEELBASE(mm)

2700

2885

2885

REARÂ TREAD(mm)

1335

1435

1435

FRONTÂ TYRE

600-16

600-16

600-16

REARÂ TYRE

700-16

750-16

750-16

TRANSMITINGÂ TYPE

BELT

BELT

BELT

ENGINE

ZS1110,ZS1115

ZS1110,ZS1115

SF148,ZS1110,ZS1115

OUTPUT

20HP,22HP

20HP,22HP

25HP,20HP,22HP

13.2kw,14.7kw

13.2kw,14.7kw

18.38kw,13.2kw,14.7kw

ENGINEÂ RATEDÂ SPEED(r/min)

2200

2200

2200

ENGINEÂ TOTALÂ DISPLACEMENT(L)

1.09,1.19

1.09,1.19

1.448,1.09,1.19

ENGINEÂ BOREÂ XÂ STROKE

110×115,115×115

110×115,115×115

125×118,110×115,115×115

CLUTCHÂ TYPE

DUAL,DRY

DUAL,DRY

DUAL,DRY

GEARÂ BOX

8+2

6+1

6+1

SPEEDÂ RATIO

HIGH:
10.27/6.326/4.157/2.976Â 
R:14
LOW:
31.78/19.57/12.86/9.208Â 
R:43.3
HIGH:
13.6/5.39/3.13
 R:19
LOW:
37.9/15/8.71
 R:19
HIGH:
13.6/5.39/3.13
 R:19
LOW:
37.9/15/8.71Â 
R:19

FUELÂ CONSUMPTION(L/100KM)

3

3

3.5
Main Features
1.Strong Power:Japanese Yanmar Technology & German BOSCH injection system, Single cylinder diesel engine, with Strong output and high torque.
2.Extra loading capacity: 3 tons capacity.
3. Good performance in Off-road conditions, High ground clearance, Adopt to various rough roads,
4.Fuel consumption: Upto 3 Liters/100km, economic, comparing lowest in the current models.
5.Easily operation and maintenance: Spare parts and services are easily managed.
6.Technical supporting and Modification according to customers' requirements are available.
7.Driving Comfort: The vehicle cab interface adopts ergonomic design, thus reduces the fatigue of the driver.
 
Exsisting Replica wheels for Hyundai cars, which includes ELANTRA, EQUUS, GENESIS, ROTEM, SONATA, TIBURON from 15 inches to 24 inches with different finish, such as silver painted, gunmetal machined face, matt black machined lip ect.
NEXUS WHEEL specializes in wheels, which has an experienced team for more than 10 years, abundant modification data and a keen trend sense. Nexus Wheel will help you to realize your ideas with different certificated wheels(VIA, TUV, ISO16949, SAE) meanwhile, NEXUS WHEEL follows the latest orginal models tightly in order to offer the latest design to the market.
Hyundai Replica Wheels,Hyundai Replica Rims,Hyundai Wheelsets,Hyundai Replica Wheel Rim
NEXUS WHEEL , https://www.nexuswheel.com